Physical Therapy Practice
Faster recovery & lasting results
Collective sports in my youth influenced my choice of profession, made me think not only about myself, observe my surroundings and not to give up. When something went wrong and I didn't see the results of my work, I looked for ways to effectively learn new approaches to help the patient. I gained experience from great doctors who took me under their wings and from interesting colleagues at home and abroad. I attended symposia as a listener, but also presented my work at selected congresses. I searched in books and completed many courses with a certificate. Later I co-created and trained courses for physiotherapists and doctors. I worked abroad as a personal assistant to a disabled person in a wheelchair and guided the visually impaired on skis as a tracker.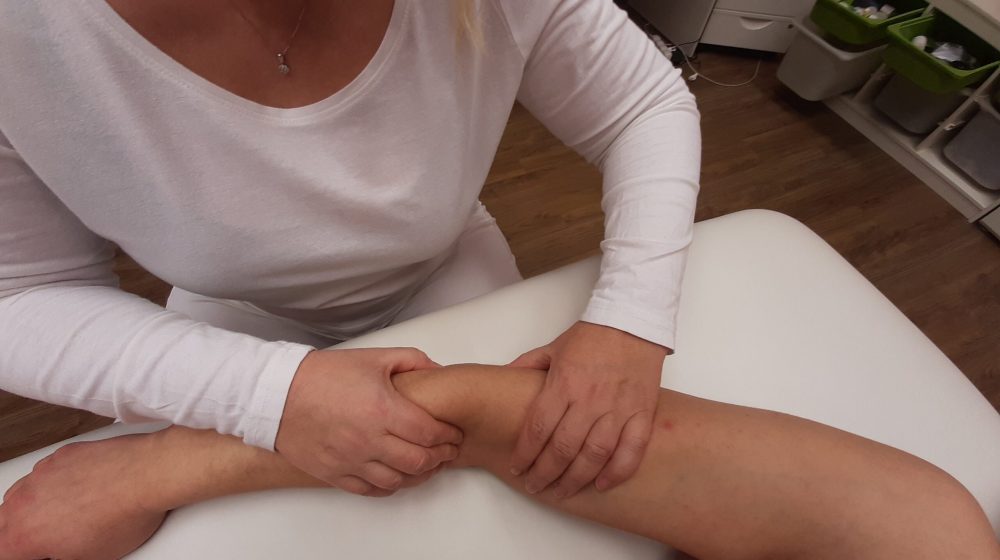 PHYSIOTHERAPY FOR CHRONIC PATIENTS
Early discovery of the pain origin prevents future serious complications.
PHYSIOTHERAPY FOR ACUTE PATIENTS
Is a warning our body gives us to show us we have exceeded our limits. It tells us to stop and rest
PHYSIOTHERAPY DURING PREGNANCY
Pregnancy woman often struggle with pain and discomfort in the back and in their pelvic joints
Physical therapy in sport medicine comes with sport injury prevention
I treat patients of all ages, including babies who have problems with motor skills, chronic and acute back, joint and muscle pain. For example, I work with patients with a protruding disc or a blocked cervical spine. I rehabilitate babies up to 1 year of age using Vojta's method and pregnant women with back pain during the whole pregnancy up to just before the birth. Finding the right cause of pain is the most important step for the success of treatment, therefore I use differential diagnosis to determine the cause of unclear chronic pain and based on the result I apply rehabilitation techniques on a neurophysiological basis. I rely on careful recording of the medical history during the initial examination and explanation of the result to the patient. During the rehabilitation, I use a combination of different techniques such as respiratory rehabilitation, therapy based on developmental kinesiology, DNS (Dynamic Neuromuscular Stabilization), mobilisation treatment and more. The physiotherapist is also a teacher and therefore I explain to the patient the correct technique for mastering the exercise(s) in the home environment. Combined professional care and patient's strict adherence to the exercise regime leads to recovery.
I will relieve your pain.
The best reward for my work is a happy, smiling, and painless patient. I am communicative, straightforward and a good listener. I love morning skiing on fresh snow, the bouquet of red wine and a purring cat.